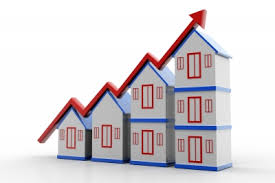 08 Oct

Good Investment Properties: Which to choose?

There are tons of properties to be sold, but what exactly is a good investment property? Anyone can purchase a property. It's not how many properties to purchase but rather it's what the property can provide for you after the purchase. The only way for a property to benefit the investor is by building wealth through multiple avenues. Today we will discuss a few simple ways that a single property can offer those multiple avenues for building wealth.

First, let's talk about the appreciation of a property. This is the difference between what is owed and the worth of property based on the newer increase in value. Property values change rather quickly but the amount owed is constant. For this reason, it is very important to invest into properties that can offset the amount owed on the property.

Next, Rental properties, another great way of cash flow and a very popular way of continued wealth building for investors. Cash Flow is the increased income coming in each month versus the expenses. This allows for the repayment of the loan to speed up, leading to money that is available for other use and generated income for the investor. Cash flow is a very popular way of building wealth for property investors. Next, tax benefits, for this you will need to first see your tax advisor but it is well worth the advisement.

Lastly, principle reduction. When carrying a loan on an investment property, each month the amount owed on the property is decreased minimally. This allows for a loan to be paid through the cash flow from the monthly payments made by the renters of the property.

These are only a few ways in which an investor can establish and multiply their wealth from their properties. There are many other avenues that include focusing on the types of properties that are invested in as well as the renovations. Those are just a few of the topics that will be discussed in later posts.